Evelyn's Quarterly Newsletter - Tomlin St Cyr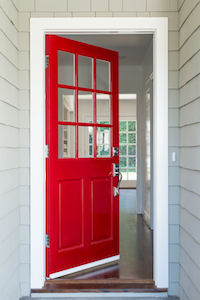 At the beginning of a new year, each of us thinks about making resolutions: I'm going to get a degree, change careers, lose weight or spend more time with the family. Many times, we focus on areas where we have fallen short last year. This time of reflection can be cathartic as we evaluate what is important to us in the coming year.
For some of us, we are going through major changes in our life. Whatever your situation, the New Year is a great time to evaluate if you are in the right home for you. Interest rates have remained at historic lows and while housing prices have been increasing, that only means the higher cost of your new home will be offset by the higher price you get on your existing home.
At Tomlin St Cyr, we are committed to helping our clients make the right decision for their family as they evaluate the perfect home options. Our experts are available to assist as you evaluate whether a move makes both financial and personal sense for you and your family. We can provide you with the information you need to make a decision that works best for you. Just give us a call, we'll be glad to help.
-Evelyn
What's Happening with Tomlin St Cyr
Shut the Front Door! Dealing With Neighbors from Hell

Even the most coveted neighborhoods can become a nightmare when living next to the wrong people – and can drive the most Zen person crazy... [cont]

Read More

Resizing: The New Downsizing

Our last child is preparing to graduate, the family homestead no longer makes sense. Why? We don't need five bedrooms...[cont]

Read More

Tampa Bay is HOT, HOT, HOT!

The Tampa Bay area is a great place to live, work and play for many reasons, including its climate, affordability, strong economy...[cont]

Read More

How to Avoid Getting Scammed

Unfortunately, you've probably received phishing emails, had your social media account hacked or your credit card compromised...[cont]

Read More