Michele's Quarterly Newsletter - Tomlin St Cyr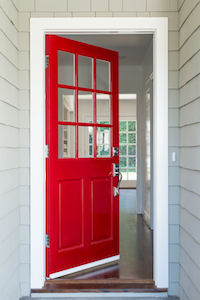 Welcome to my inaugural real estate report sponsored by Tomlin St Cyr Real Estate Services! It is my hope that we will be able to provide you with interesting and helpful information on a quarterly basis.
My journey into real estate began after being laid off from the travel industry and I am finding it is a great way to do what I do best: plan, organize and build relationships. Tomlin St Cyr was an obvious choice for me, having worked with John Tomlin while at AAA. The other plus is that the company's pineapple-themed logo sports lime green and turquoise - my two favorite colors - so it was fate I would end up here! I am surrounded by a great team of well-versed and experienced individuals in my new-found industry who are very supportive. It is a pleasure to be working with a business that is already winning local accolades after only being established a short while.
Should you ever have any questions or need further information regarding what you see in the newsletter or in the real estate market, please give me a call. I am happy to assist you.
-Michele
What's Happening with Tomlin St Cyr
Shut the Front Door! Dealing With Neighbors from Hell

Even the most coveted neighborhoods can become a nightmare when living next to the wrong people – and can drive the most Zen person crazy... [cont]

Read More

Resizing: The New Downsizing

Our last child is preparing to graduate, the family homestead no longer makes sense. Why? We don't need five bedrooms...[cont]

Read More

Tampa Bay is HOT, HOT, HOT!

The Tampa Bay area is a great place to live, work and play for many reasons, including its climate, affordability, strong economy...[cont]

Read More

How to Avoid Getting Scammed

Unfortunately, you've probably received phishing emails, had your social media account hacked or your credit card compromised...[cont]

Read More