Quarterly Newsletter Archive - Tomlin St Cyr
At the beginning of a new year, each of us thinks about making resolutions: I'm going to get a degree, change careers, lose weight or spend more time with the family. Many times, we focus on areas where we have fallen short last year. This time of reflection can be cathartic as we evaluate what is important to us in the coming year.
For some of us, we are going through major changes in our life. Whatever your situation, the New Year is a great time to evaluate if you are in the right home for you. Interest rates have remained at historic lows and while housing prices have been increasing, that only means the higher cost of your new home will be offset by the higher price you get on your existing home.
At Tomlin St Cyr, we are committed to helping our clients make the right decision for their family as they evaluate the perfect home options. Our experts are available to assist as you evaluate whether a move makes both financial and personal sense for you and your family. We can provide you with the information you need to make a decision that works best for you. Just give us a call, we'll be glad to help.
-John
What's Happening with Tomlin St Cyr
Shut the Front Door! Dealing With Neighbors from Hell

Even the most coveted neighborhoods can become a nightmare when living next to the wrong people – and can drive the most Zen person crazy... [cont]

Read More

Resizing: The New Downsizing

Our last child is preparing to graduate, the family homestead no longer makes sense. Why? We don't need five bedrooms...[cont]

Read More

Quarterly Home Sale Statistics

Knowing where the market is heading, in addition to a long term-perspective, is valuable to anyone planning to purchase or sell a home.

Check out the most recent...[cont]

Read More

Tampa Bay is HOT, HOT, HOT!

The Tampa Bay area is a great place to live, work and play for many reasons, including its climate, affordability, strong economy...[cont]

Read More

How to Avoid Getting Scammed

Unfortunately, you've probably received phishing emails, had your social media account hacked or your credit card compromised...[cont]

Read More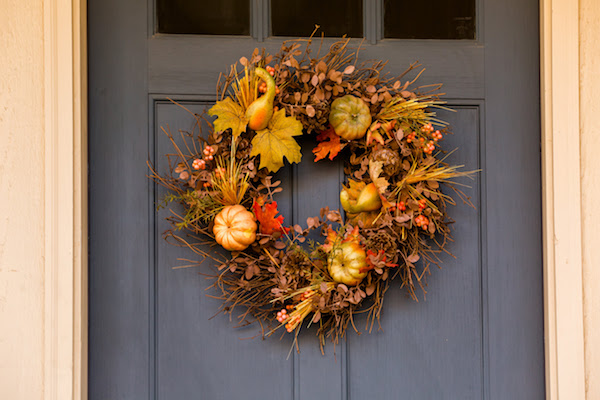 While it's now officially fall, and a few degrees cooler in Tampa Bay, it doesn't mean the real estate market is cooling off! Although the summer is typically the "hot" season to buy or sell a home due to more relaxed schedules, NOW is the time for serious buyers and sellers. With the right agent, you can get a great deal buying or selling your home during the fall season. Here are the top reasons to buy or sell now:
1. Serious Buyers: Though the summer brings in a large crowd, that crowd contains a lot of people that are excited by the season and fall into the "trend" of house hunting. If people are investing time to look during the fall season, they are more likely to be seriously interested in buying a home.
2. Less Competition: Selling in the fall means that the house next door which has slightly more perks, but was listed during the summer, doesn't make your home sit stagnant. With a slower season, you get dedicated attention to your property, which increases the chance of a sale.
3. Easier to Find Your Dream Home: A much calmer pace to the transaction will make it less stressful. Don't feel rushed into buying a home overnight like you may during the summer.
-John
What's Happening with Tomlin St Cyr
Letter From the CEO: Hurricane Irma

Hurricane Irma was the largest, most powerful hurricane I remember bearing down on Florida...[cont]

Read More

How Many People Are Relocating to Tampa?

The Employment Tampa has the healthiest housing market in the nation. TenX, a real-estate auction and analytics company, rated locations based on... [cont]

Read More

Quarterly Home Sale Statistics

Knowing where the market is heading, in addition to a long term-perspective, is valuable to anyone planning to purchase or sell a home.

Check out the most recent...[cont]

Read More

Meet Spotlight Agent Diana Englehart

Diana Englehart, Tomlin St Cyr Real Estate Services' Director of Recruiting, Training and Development, is the kind of person everyone loves...[cont]

Read More

Introducing Our Commercial Division

We are pleased to introduce you to Tomlin St Cyr Real Estate Service's new commercial division. We are proud to welcome...[cont]

Read More
---
Q3 2017 Newsletter
Homeowners are finally ready to sell! At least that's what the National Association of REALTORS® quarterly home survey uncovered. According to the latest survey, 71 percent of Americans believe that now is a good time to sell their home. This is an increase from 69 percent last quarter and 61 percent last year. The growing confidence in sellers hopefully will lead to more housing inventory later this year, as low housing turnover is at the heart of the continuing supply and affordability problems affecting many markets, including Tampa Bay.
So, if you are one of those sellers thinking of listing your home for sale soon, take a look at what is most appealing to the the "NextGen" group of buyers in the graphic below to finish getting ready. Following this model will also attract buyers from several other demographic categories. With fewer homes on the market than in the spring, fall sellers have less competition from other homes on the market and are well positioned to capture more buyers' attention. With the help of one of our fantastic Realtors, selling in the second half of the year can be a great experience for all!

Check out this link for some interesting insights! http://www.floridarealtors.org/FLRealtorMagazine/upload/JULY_NextGenInfographic-3.pdf
-John
What's Happening with Tomlin St Cyr
Tomlin St Cyr's
First Year
We're so honored to have served the Tampa community for a year now, and we're looking forward to many more to come.
Largest Home Sale in
Hills County
Through June 2017
Ali St Cyr assisted in the process of Tampa's largest home sale. Check out the stunning photos of this Culbreath Isles estate.
Quarterly Home
Sale Statistics

Mortgage
Rates
Small Business
Of the Year
Follow us on our journey to the top! Tomlin St Cyr was selected as a Top 5 finalist for the 2017 Small Business of the Year Awards in the Startup category.
Meet Spotlight Agent
Mary Ann Porter
"I fell in love with the business and feel blessed that I found my 'calling' so early in life."
Our
New Website
Commercial
Real Estate