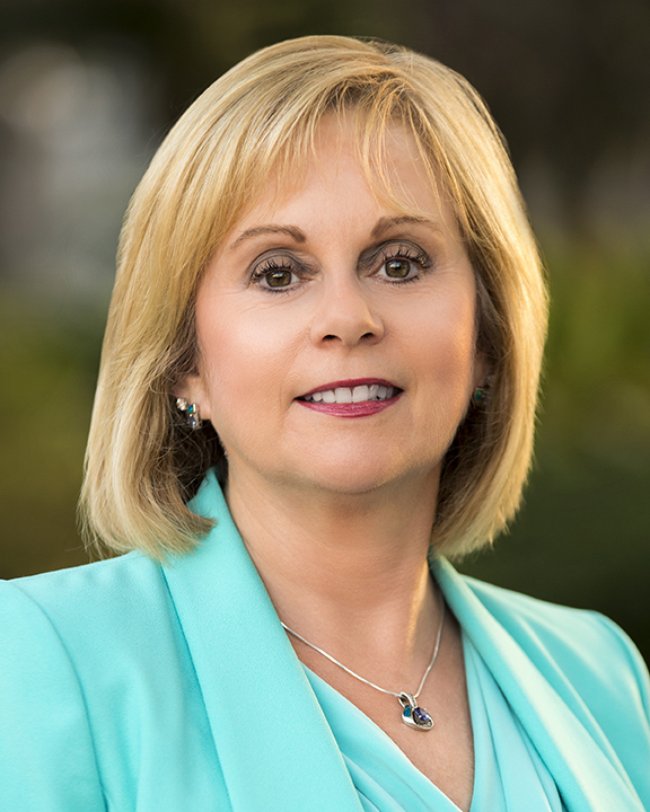 Anita Roederer
Realtor, GRI
Anita brings a diverse background to the real estate field. Her 30 years in business have honed her negotiation and marketing skills which are vital assets in the real estate industry. Through diligent research, she provides clients with the market data they need to make the best decisions for themselves and their families.

Anita listens to her clients and they say that she is extremely knowledgeable, persistent and alongside them every step in the process.  Anita is efficient and makes them feel like they are her most important client.  She is responsive to every specific requirement.  Anita ensures her buyers are treated fairly during the negotiating process and sellers receive optimum exposure for their property.  She is helpful with all details through the process and is attentive after the sale. Sellers are appreciative of her attention to detail in developing a written marketing plan and her tenacity to find not just a buyer but the "right" buyer.

Anita is active in the Tampa Bay community. She and her husband are avid sponsors of The Boys and Girls Club of Tampa Bay and she is involved with The Greater Tampa Chamber of Commerce, the Hospice Women of Philanthropy and various networking groups.

The Tampa Bay climate allows residents the opportunity to live the dream "vacation" lifestyle every day. Anita believes that "we live in paradise, whether enjoying the sunrise, sunset, or a walk in the neighborhood."  Through tenacity, knowledge and compassion, her mission is to help her clients achieve their real estate dream.


Testimonials
"Anita has the patience of a saint. She graciously showed us many properties, even as our requirements grew and changed. I would definitely recommend her to anyone." - SIEFFERT
"Anita assisted us in the sale of our town home in Tampa. We give her the highest recommendation. She was thorough and kept us informed every step of the way. We got regular updates during the sales process- which didn't last for long, as Anita priced the town home perfectly for the market and  brought us a contract within the first weeks. We had some health challenges in the midst of the process, and I don't know many agents that would have gone to the lengths that Anita did to facilitate the sale. If you are looking for an informed, current and compassionate realtor, Anita is the one." - Robyn
"Anita flawlessly helped guide us through the purchase of our first home. She was thorough and always available to answer our questions and speak to different vendors. We would highly recommend Anita and will work with her for the purchase of our future home." - Sabra
"We are so lucky to have worked with Anita! As first time homebuyers, we didn't know much about the process, what to look for, or what questions to ask.  Anita led us through the home buying process in a way that made us feel confident and comfortable making the decision to purchase a home.  Anita stuck with us as our needs changed and never gave up trying to find our perfect home.  Even when we put our search on hold due to our wedding, Anita kept up the search and kept us informed of houses she knew we would love.  Anita's attention to detail and personal touch to everything made our home buying experience extremely positive!" - Brian Bailey
"Anita provides such a wonderful real estate experience! Would highly recommend her to anyone. Thank you again Anita for helping my dreams become reality." - Taylor White
"Anita Roederer was just amazing! She found us the perfect condo....and it wasn't easy! She worked tirelessly to help us find what we needed, helped us narrow down the choices and was always available, every step of the way. Anita was so efficient and she made us feel like her most important client. We highly recommend Anita!" - April and Matthew Rocco
"Anita is a fantastic realtor. She is knowledgeable of the communities in which we were looking for a home, very helpful in guiding us through the process of purchasing a home, and has been very attentive to us afterwards in helping with all of the details of moving into a new community. We highly recommend her." - Dana Kellis
"Anita worked hard to help us find our dream home in Apollo beach. She was very responsive and attentive to our specific requirements. She made sure that we were treated fairly during the buying and negotiating process. Working with Anita was a pleasure and I would recommend her to any one I know that is looking for a home in the Tampa Area." - djjensen